Are you concerned about the sustainability of your continuous improvement efforts?
How often has an improvement seemed to fade away after only 6 moths, a year, 5 years? How can you tell it is as effective as when if originally implemented
How assured are you the improvement really got the desired results?
Can you show it?
Do you feel like you are running up the down escalator?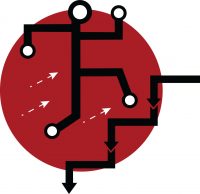 Our clients are driven by RESULTS. From privately-held to publicly-held companies, from start-up companies to mature organizations —- they know the importance of keeping one step ahead of the competition.
Our clients include business owners, CEOs, managers and directors who understand what it takes to move their organization forward…but do not have the resources or expertise to do so. They may have tried to implement new processes with marginal results…and the organization has reverted back to its old ways…or they do not know if their efforts have even made a difference. SOUND FAMILIAR?
Determined to make a difference within their organization, our clients recognize the challenges of their organization and need for improvement.
At Total CI Info, we strive for continuous improvement…it is in our DNA!!!
We start by evaluating your business culture to better understand the needs of the owners, employees and customers.
While understanding the context of your business and needs of your organization, we implement continuous improvement and evaluate your operations to help you make data-driven decisions that get … MEASURABLE RESULTS!
By using measurable data, you can feel rest assured that your continuous journey is on the right path!!! Are you driven by RESULTS? Get your journey started — contact us today!